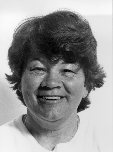 Joy Cowley began to write for children as a way to help her son with his reading. Since then, she has written more than 400 books for early readers! She was born in the country of New Zealand. She lives there today with her husband and their animals on a farm by the sea, down in Marlborough. It takes two hours to drive down a gravel road to get to her house at Fish Bay.
Cowley enjoys adventure. She has gone swimming with hammerhead sharks. She has ridden on some of the great trains of the world. For her 60th birthday, she went bungi-jumping off a bridge in New Zealand! She also enjoys weaving, fishing, sailing, and playing with her grandchildren. She and her husband have four grown up children, nine grandchildren, and seven spoilt cats! To date, Joy Cowley has written six hundred books for all ages from emergent readers through picture books, chapter books, junior novels and adult fiction.
* Joy Cowley writes for both children and adults.
* Three of her books for young people have been made into movies.
* She has worked as the editor of a children's page in a newspaper.
She started writing books for junior classes in the 1970's and until 1999 spent about half of each year in the United States, teaching teachers, and talking to children in schools about what they like to read.
This is what she says about books: "A book should love and affirm a child in its content. Humour is vital. Children can't be tense about reading if they are laughing. The story should be exciting and I often put a twist at the end. I always make sure that 'small' is the winner as children always identify with 'small'. 'Big' never solves 'small's 'problems. 'Small' is strong. A book should be like a mirror which tells children how brave and beautiful they are."
She always gives her stories to children to read before she sends them to a publisher, and if the children don't like it, she will change it, or even throw it away. Through the night, the fax at Joy Cowley's house buzzes with letters and drawings from children around the world, itineraries for up coming trips and travel arrangements. Each week she receives about 1000 letters from children in the U.S., U.K., Australia and New Zealand - and she replies to them all.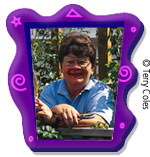 Some of her books (she's written too many to list!)
Mrs. Wishy-Washy (illustrated by Elizabeth Fuller)

This is her biggest selling book. It was published in 1980, had sold 40 million copies world wide and is still selling more than 100,000 copies per year in the U.S. Her books are available in most countries where English is a first or second language and several have been translated.

The Rusty, Trusty Tractor (illustrated by Olivier Dunrea)

Agapanthus Hum & the Eyeglasses (illustrated by Jennifer Plecas)

Big Moon Tortilla (illustrated by Dyanne Strongbow)

Gracias, the Thanksgiving Turkey (illustrated by Joe Cepeda)

The Video Shop Sparrow (illustrated by Gavin Bishop)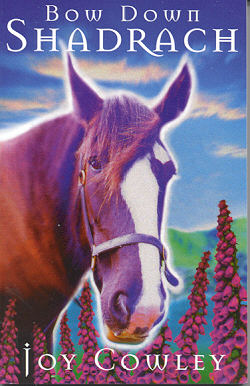 ..................